Payment
Recipient
InternetowySupermarket.pl
ul. Skłodowskiej 22-24, 55-120 Oborniki Śląskie
BNP Paribas
PL53175000120000000031874513
BIC/SWIFT: PPABPLPKXXX
PayPal is the faster, safer way to send money, make an online payment, receive money or set up a merchant account. PayPal makes it easy to get paid securely anywhere you do business: online, on mobile, in person or via an invoice.

Paying with payment cards is the most popular payment method in the world. Przelewy24, meeting stringent requirements of the Payment Card Industry – Data Security Standard Level 1 – guarantees fast, easy and, most importantly, safe transactions made by means of payment cards, such as: Visa Classic, Visa Electron, MasterCard, Diners Club, PBK, JCB American Express.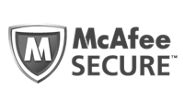 Warning! The delivery time depends on the choice of payment method.
Orders properly paid by card are transferred to the packaging step immediately after submission. Orders paid by traditional bank transfer are transferred to the packaging step after receiving the payment.